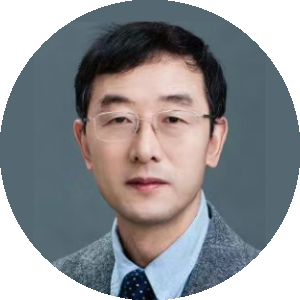 Keqiu Li, IEEE Fellow, Tianjin University, China
Keqiu Li is a full professor and the dean of the College of Intelligence and Computing, Tianjin University, China. His research areas include networking, cloud computing, and block chain. He is a fellow of IEEE.

李克秋,IEEE Fellow,天津大学教授,国家万人计划科技创新领军人才,国家杰出青年科学基金获得者,天津大学智能与计算学部主任,天津市先进网络技术与应用重点实验室主任,天津市区块链技术创新中心执行主任。CCF 和ACM China常务理事,CCF网络与通信专委会主任。主要从事网络、云计算和区块链等方面的研究工作。获天津市科技进步特等奖,辽宁省技术发明一等奖。
(Online Talk) Speech Title: Serverless Data Analytics
Abstract: Serverless platforms have been attracting applications from traditional platforms because infrastructure management responsibilities are shifted from users to providers. Many applications well-suited to serverless environments could leverage GPU acceleration to enhance their performance. In this talk, we introduces Serverless computing, highlighting its key principles and benefits. We also addresses the challenges associated with migrating data workloads to Serverless computing, including performance, data processing speed, and cost considerations.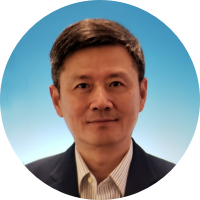 Xiaofang Zhou, IEEE Fellow, The Hong Kong University of Science and Technology
Prof. Xiaofang Zhou is Otto Poon Professor of Engineering and Chair Professor of Computer Science and Engineering (CSE) at The Hong Kong University of Science and Technology (HKUST). He received his BSc and MSc degrees in Computer Science from Nanjing University in 1984 and 1987 respectively, and PhD in Computer Science from University of Queensland (UQ) in 1994. From 1994 to 1999, he worked as a Senior Research Scientist in Commonwealth Scientific and Industrial Research Organisation (CSIRO) in Australia, leading its Spatial Information Systems group. He joined University of Queensland in 1999 and became a Professor of Computer Science in 2004. From 2006 to 2020, he was Head of UQ Data and Knowledge Engineering (DKE) research group and Data Science discipline.

His research focus is to find effective and efficient solutions for managing, integrating, and analysing large-scale complex data for business, scientific and personal applications. He has been working in the area of spatiotemporal and multimedia databases, data mining, data quality management, big data analytics, and machine learning. He received the Best Paper Awards at WISE 2012&2013, ICDE 2015&2019, DASFAA 2016 and ADC 2019. He was a Program Committee Chair of IEEE International Conference on Data Engineering (ICDE 2013), ACM International Conference on Information and Knowledge Management (CIKM 2016), and International Conference on Very Large Databases (PVLDB 2020). He was a General Chair of ACM Multimedia Conference (MM 2015). He was the Chair of IEEE Technical Committee on Data Engineering from 2015-2018. Professor Zhou is a Fellow of IEEE.
(Onsite Talk) Speech Title: LLM and Data Quality Management Research

Abstract: Large language models can achieve state-of-the-art performance on a range of natural language processing tasks, such as language translation, text classification, and question-answering. As LLMs can be used to capture semantic and contextual information, it is natural to explore how LLMs can be used for the task of entity linking, which is an important task to identify and match entities (such as people, organizations, or products) across different datasets. Entity matching as a database research topic is conducted among structured data (i.e., records in database tables). In this talk, we will present a review on entity-matching research from the early work of using rule-based or statistical approaches to recent approaches based on deep learning and pre-trained models with finetuning, and the current approaches using foundation models. We will identify the research trends and gaps in this new area, and present our work on using LLM for database entity matching research.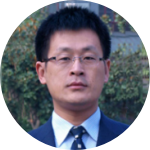 Qiguang Miao, Xidian University, China

Since 2006, Dr. Qiguang Miao has been a Full Professor in School of Computer Science and Technology at Xidian University, Xi'an, China, and the Director of Machine Learning and Intelligent Image Processing laboratory (MLIP). His research interests include pattern recognition, machine learning, and malware behavior analysis. In 2012, Dr. Miao was selected as a member of the program for New Century Excellent Talents in University of China by the Ministry of Education (MOE).  In 2012, he obtained the third prize of the Chongqing Science and Technolgy Award. So far, Dr. Miao is a Member of IEEE; Member of ACM ; IEEE CS Society; Senior Member of China Computer Federation (CCF) and AC of CCF YOCSEF , an Executive member of Artificial Intelligent and pattern Recognition Council of CCF, and Members of Editorial board for IOT, etc.

苗启广,博士,教授,博士生导师,西安电子科技大学计算机科学与技术学院副院长,学院教授委员会主任;西安市大数据与视觉智能重点实验室主任;中国计算机学会(CCF)理事、CCF YOCSEF主席(2017-2018),ACM西安常务理事,陕西省计算机学会理事、陕西省大数据与云计算产业联盟理事、中国大数据产业应用协同创新联盟理事、中国大数据应用西北联盟常务理事; CCF计算机视觉专委会常务委员,CCF 大数据专委会委员,CCF人工智能与模式识别专委会委员,CCF 青年工作委员会委员, CCF 分部与会员工作委员会执委,CCF 专家资源工作小组执委;教育部工程专业认证协会计算机分委会工程专业认证专家;海上指挥控制专委会委员, 航空学会信息融合专委会委员,IEEE Senior Member。2013年12月-2014年7月受国家留学基金委资助在美国做高级研究学者;2005年12月获西安电子科技大学计算机应用技术博士学位,主要从事计算机视觉、机器学习、大数据分析方面的研究。主持在研和完成HGJ国家重大科技专项课题、国家重点研发计划课题、国家自然科学基金、省自然科学基金、*科研项目*、国防863、WQZB基金、教育部高校基本科研业务费重点项目项目30余项; 2008 /2011/2014年分别获西安电子科技大学"十佳师德标兵"称号;近年来,在IEEE TNNLS/TIP/TGRS/TEC/TIST; AAAI、IJCAI; Plos One、JVCIR、Knowledge Based System、NeuroComputing、IET Image Processing、International Journal of Information Security、软件学报、计算机学报、电子学报、光学学报等国内外重要学术期刊、国际会议上发表SCI/EI收录论文100余篇。担任FG2018、NPC 2016国际会议组织委员会主席、、ICYCSEE 2018、IEEE Advanced Information Management, Communicates, Electronic and Automation Control Conference (IEMCE)(2015-2018)国际会议程序委员会主席;CCF 2018年大数据学术会议、2016年全国高性能计算学术年会、2015年CCF 首届中国计算机视觉大会程序委员会主席、2011年CCF 首届青年精英大会、NPC 2016国际会议组织委员会主席; CCCV 2015/HPC China 2016程序委员会主席,ICCV、CVPR、ECCV、IJCAI、AAAI、CIS 2012/2013/2014/2015/2016、CCFAI 2013、CNCC2008、CCDM2014、IEEE WACV 2015、ICYCSEE 2015、NCIIP 2013/2015、CSA2015  PC Member; International Journal of Bio-Inspried Computing等国际期刊的Associate Editor; Neurocomputing、Journal of Memetic Computing、 Multimedia Tools and Application、Journal of Industrial Mathematics等期刊的Guest Editor;计算机科学、软件工程、中国计算机学会通讯(CCCF)、物联网技术等国内外期刊编委; 担任国家奖评审专家、国家重点研发计划、国防基础科研评审专家等。先后获省部级奖2项。
(Talk) Speech Title: Exploration and practice of data-driven AI empowering classroom revolution in higher education

Abstract: The development of education is inseparable from technological innovation. The new generation of information technology represented by artificial intelligence has a revolutionary impact on the development of education. Driven by new theories and technologies such as big data, mobile Internet, supercomputing, and brain science, artificial intelligence presents new features of deep learning, cross-border integration, human-machine collaboration, and autonomous control, causing tremendous changes in education.
This report summarizes the in-depth integration and application of data-driven artificial intelligence technology in the whole series, process, and dimensions of higher education teaching by analyzing the practical cases of the Xidian smart course platform, hoping to provide a basis for that artificial intelligence empowering the classroom revolution of higher education. Ultimately achieve the goal of promoting the development of higher education teaching methods, management models and learning methods, and improving the overall quality of higher education teaching.

题目:数据驱动的AI赋能高等教育课堂革命的探索与实践

教育的发展离不开技术创新,以人工智能为代表的新一代信息技术对教育发展具有革命性的影响。在大数据、移动互联网、超级计算、脑科学等新理论、新技术的驱动下,人工智能呈现出深度学习、跨界融合、人机协同、自主操控的新特征,为教育发展带来巨大变革。
本报告通过分析西电智课平台实践案例,总结数据驱动的人工智能技术在高等教育教学全系列、全流程、全维度中的深入融合与应用,希望能够为人工智能赋能高等教育课堂革命提供参考,促进高等教育教学方法、管理模式和学习方式的发展,实现高等教育教学总体质量提升。
Dr. Anu A. Gokhale is currently a Professor and Chair of the Department of Computer Information Systems at Saint Augustine's University. She is scheduled to visit Cairo University in Egypt during 2022 as Fulbright Specialist in Data Analytics. Formerly, she was a Distinguished Professor and Coordinator of the Computer Systems Technology program at Illinois State University (ISU). Gokhale has completed thirty years as faculty and has received several College and University research, teaching and service awards. Having earned certifications in online delivery, she was recruited to mentor colleagues in online teaching beginning March 2020. Gokhale was named Fulbright Distinguished Chair in STEM+C at the University of Pernambuco, Brazil, 2016-17; was a Faculty Fellow in Israel and Fulbright Specialist in Cybersecurity at Gujarat Technological University, India in summer 2017. As a Visiting Professor in College of Business at Shandong University in Jinan, China in spring 2017, her focus was on e-commerce. Her achievements encompass extensively cited refereed publications; groundbreaking externally funded research supported by a continuous 20-year stream of grants from state and federal agencies including the National Science Foundation; and elevation of the ISU student experience through excellence in teaching, mentorship, and the creation of opportunities for students to get involved in research. Originally from India, she has a master's in physics‒electronics from the College of William & Mary, and a doctorate from Iowa State University.

Dr. Gokhale authored a second edition of her book Introduction to Telecommunications, which has an international edition in Chinese. She continues to be an invited keynote speaker at various conferences, latest ones include: International Conference on Information System and Data Mining, San Jose, USA; and 2019 International Conference on Computer Science and Artificial Intelligence, Beijing, China. As an active volunteer in IEEE, she has served as R4 Educational Activities Chair, Women in Engineering Coordinator, and MGA representative to the Educational Activities Board. She was honored with the IEEE Third Millennium Medal and 2019 Region 4 Outstanding Professional Award. She consults for business and industry to increase productivity using data analytics and business intelligence while leveraging e-technologies. She has delivered multiple workshops focusing on inclusion & diversity as well as on algorithms and data analytics.
(Online Talk) Speech Title: Algorithms: Focus on Big Data Analytics

Abstract: Algorithms for Big Data analytics have emerged as an important area of study for both researchers and practitioners. Both government and business sectors continue to increase investments in resources to focus on data science to extract knowledge. Organizational data environments include both structured and unstructured information accumulated by entities from a large variety of sources in many different formats. Additionally, new sensor, mobile and wireless technologies are driving the evolution of Internet of Things and its true value lies in an analytics platform rich enough to glean key insights for business advantage as well as effective public policy. The talk will provide a comprehensive overview of the fascinating world of algorithms for Big Data applications, address the issues and processes associated with computational intelligence and analytics, and reflect on the trends going forward.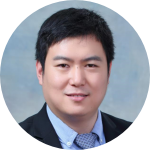 Qingjie Liu (Member, IEEE) received the B.S. degree in computer science from Hunan University, Changsha, China, in 2007, and the Ph.D. degree in computer science from Beihang University, Beijing, China, in 2014.,He is currently an Associate Professor with the School of Computer Science and Engineering, Beihang University. He is also a Distinguished Research Fellow with the Hangzhou Institute of Innovation, Beihang University. His research interests include image fusion, object detection, image segmentation, and change detection.

刘庆杰,博士,计算机学院副教授,硕士生导师,博士生导师,北航青年拔尖人才,主要研究方向为计算机视觉,具体包括目标检测、视频跟踪、图像融合、文字检测与识别等,已在NeurIPS、CVPR、ICCV、IJCAI、ACM MM、BMVC、IEEE TMM、IEEE TGRS、Information Fusion等国际重要期刊与会议中累计发表论文60余篇(其中ESI高被引论文3篇),论文累计被引用3200余次,授权专利17项。曾作为项目负责人主持国家自然基金青年项目、面上项目、2030新一代人工智能重大项目课题等国家级项目;作为核心骨干参与国家自然科学基金重点项目、面上项目、国家重点研发计划项目、国家自然科学基金面上项目、国家自然科学基金联合基金项目、国家计算机网络与信息安全管理中心242项目等多个重要科研项目。
(Online Talk) Speech Title: Deep learning based Remote Sensing Image Analysis and Applications

Abstract: With the rapid development of artificial intelligence technologies, particularly represented by deep learning, intelligent interpretation of remote sensing images has made significant progress. In areas such as remote sensing image fusion, object detection in geographic features, and change detection, the performance of deep learning models continues to improve, and related technologies are advancing rapidly. This lecture will introduce the latest advancements in intelligent analysis of remote sensing images, share the laboratory's work in deep learning-based understanding of remote sensing images, and discuss applications in disaster reduction and response, among other fields.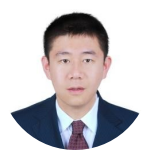 Chunpeng Wu received the B.S. and M.S. degrees in Computer Science from Beijing University of Technology, China, in 2008 and 2011, respectively, and the Ph.D. degree in Electrical and Computer Engineering from Duke University, USA, in 2020. He is currently a Chief Engineer of Artificial Intelligence with Department of Computing Technology and Applications, State Grid Smart Grid Research Institute. He is also a key member of State Grid Laboratory of Grid Advanced Computing and Applications. His research interests include transfer learning, few-shot learning, adversarial learning, model compression and acceleration, and vision applications. He has published over 40 papers in the peer-reviewed conferences and journals such as CVPR, ICCV, NeurIPS, AAAI, ACM MM, MobiHoc, DAC, ICCAD, DATE, and FCCM. His publications have been cited over 4,200 times. He has received the best paper awards of international conferences 4 times. He has won first place in the ICDAR 2013 Chinese Handwriting Recognition Competition. He is a peer-reviewed journal reviewer of IEEE PAMI, IEEE TNNLS, IEEE TCSVT, IEEE TIE, Elsevier Neurocomputing, and Elsevier SWEVO.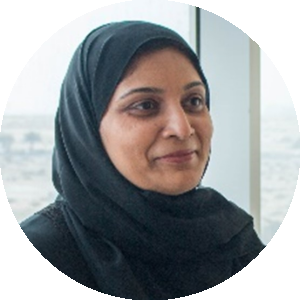 Dr. Sophia Rahaman, Program Director, Computer Science and IT, School of Engineering & IT and Coordinator for International Collaborations, MAHE Dubai Campus. A researcher and an academician, committed to Quality teaching with a continuing interest in pedagogy of Computing Education with an experience of 16 + years in academia. Her research interest lies in the field of data mining particular to e- health, Well Being and Knowledge Management. Her innovative project titled "VI Brain" received the grant from Expo 2020 under the University Innovation Program. Besides this, she is also passionate about women oriented initiatives.