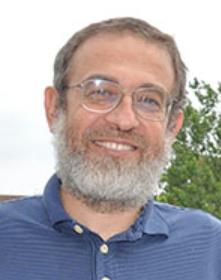 Prof. Walid G. Aref, IEEE Fellow
Purdue University, America
Walid G. Aref is a professor of computer science at Purdue. His research interests are in extending the functionality of database systems in support of emerging applications, e.g., spatial, spatio-temporal, graph, biological, and sensor databases. He is also interested in query processing, indexing, data streaming, and geographic information systems (GIS). Walid's research has been supported by the National Science Foundation, the National Institute of Health, Purdue Research Foundation, CERIAS, Panasonic, and Microsoft Corp. In 2001, he received the CAREER Award from the National Science Foundation and in 2004, he received a Purdue University Faculty Scholar award. Walid is a member of Purdue's CERIAS. He is the Editor-in-Chief of the ACM Transactions of Spatial Algorithms and Systems (ACM TSAS), an editorial board member of the Journal of Spatial Information Science (JOSIS), and has served as an editor of the VLDB Journal and the ACM Transactions of Database Systems (ACM TODS). Walid has won several best paper awards including the 2016 VLDB ten-year best paper award. He is a Fellow of the IEEE, and a member of the ACM. Between 2011 and 2014, Walid has served as the chair of the ACM Special Interest Group on Spatial Information (SIGSPATIAL).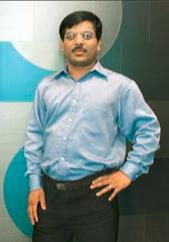 Prof. Rajkumar Buyya, IEEE Fellow
Director, Cloud Computing and Distributed Systems (CLOUDS) Lab,
The University of Melbourne, Australia
CEO, Manjrasoft Pvt Ltd, Melbourne, Australia
Dr. Rajkumar Buyya is a Redmond Barry Distinguished Professor and Director of the Cloud Computing and Distributed Systems (CLOUDS) Laboratory at the University of Melbourne, Australia. He is also serving as the founding CEO of Manjrasoft, a spin-off company of the University, commercializing its innovations in Cloud Computing. He has authored over
850 publications and seven text books including "Mastering Cloud Computing" published by McGraw Hill, China Machine Press, and Morgan Kaufmann for Indian, Chinese and international markets respectively. Dr. Buyya is one of the highly cited authors in computer science and software engineering worldwide (h-index=148, g-index=322, and 114,200+ citations). "A Scientometric Analysis of Cloud Computing Literature" by German scientists ranked Dr. Buyya as the World's Top-Cited (#1) Author and the World's Most-Productive (#1) Author in Cloud Computing. Dr. Buyya is recognised as Web of Science "Highly Cited Researcher" for five consecutive years since 2016, IEEE Fellow, Scopus Researcher of the Year 2017 with Excellence in Innovative Research Award by Elsevier, and the "Best of the World", in Computing Systems field, by The Australian 2019 Research Review. Software technologies for Grid, Cloud, and Fog computing developed under Dr.Buyya's leadership have gained rapid acceptance and are in use at several academic institutions and commercial enterprises in 50+ countries around the world. Manjrasoft's Aneka Cloud technology developed under his leadership has received "Frost New Product Innovation Award". He served as founding Editor-in-Chief of the IEEE Transactions on Cloud Computing. He is currently serving as Editor-in-Chief of Software: Practice and Experience, a long standing journal in the field established 50+ years ago. For further information on Dr.Buyya, please visit his cyberhome: www.buyya.com
Title: Neoteric Frontiers in Cloud and Edge Computing
Abstract: Computing is being transformed to a model consisting of services that are delivered in a manner similar to utilities such as water, electricity, gas, and telephony. In such a model, users access services based on their requirements without regard to where the services are hosted or how they are delivered. Cloud computing paradigm has turned this vision of "computing utilities" into a reality. It offers infrastructure, platform, and software as services, which are made available to consumers as subscription-oriented services. Cloud application platforms need to offer (1) APIs and tools for rapid creation of elastic applications and (2) a runtime system for deployment of applications on geographically distributed computing infrastructure in a seamless manner.
The Internet of Things (IoT) paradigm enables seamless integration of cyber-and-physical worlds and opening up opportunities for creating new class of applications for domains such as smart cities and smart healthcare. The emerging Fog/Edge computing paradigm is extends Cloud computing model to edge resources for latency sensitive IoT applications with a seamless integration of network-wide resources all the way from edge to the Cloud.
This keynote presentation will cover (a) 21st century vision of computing and identifies various IT paradigms promising to deliver the vision of computing utilities; (b) innovative architecture for creating elastic Clouds integrating edge resources and managed Clouds, (c) Aneka 5G, a Cloud Application Platform, for rapid development of Cloud/Big Data applications and their deployment on private/public Clouds with resource provisioning driven by SLAs, (d) a novel FogBus software framework with Blockchain-based data-integrity management for facilitating end-to-end IoT-Fog/Edge-Cloud integration for execution of sensitive IoT applications, (e) experimental results on deploying Cloud and Big Data/ IoT applications in engineering, and health care (e.g., COVID-19), deep learning/Artificial intelligence (AI), satellite image processing, natural language processing (mining COVID-19 research literature for new insights) and smart cities on elastic Clouds; and (f) directions for delivering our 21st century vision along with pathways for future research in Cloud and Edge/Fog computing.
Prof. Jun Yu
Hangzhou Dianzi University
Jun Yu is currently a Professor at the School of Computer Science, Hangzhou Dianzi University. Yu's research falls in the field of Cross-media and Machine learning. He has published 60+ papers in tier-1 journal and conferences like TPAMI, TIP, CVPR, ICCV, ECCV, IJCAI, AAAI, ACM Multimedia etc, with over 6800 citations in the past 5 years. He has won the best paper award of IEEE TMM in 2015, the best paper award of IEEE TIP in 2016 and the best paper award of IEEE TCYB in 2017.
Title: Bridging Vision and Language with Deep Neural Networks
Abstract: Recognition of visual content has been a fundamental challenge in computer vision for decades, where previous research mainly focused on understanding visual content using a predefined vocabulary. Thanks to the recent development of deep learning techniques, researchers in both computer vision and multimedia communities are now striving to bridge vision with natural language, which can be regarded as the ultimate goal of visual understanding. We will present our recent research work in exploring the synergy of visual understanding and language processing techniques, including cross modal retrieval, visual question answering, visual grounding, visual captioning and visual relationship detection.
Prof. Kai Zheng
University of Electronic Science and Technology of China, China
Bio: Dr. Kai Zheng is a professor with University of Electronic Science and Technology of China (UESTC). His research interests include spatio-temporal databases, trajectory computing, spatial crowdsourcing, recommendation systems, as well as many other data-driven applications. He received a few best paper awards on international conferences including ICDE 2019 and 2015, APWeb-Waim 2017, WISE 2017. He served the General co-Chair of DASFAA 2017, Program co-Chair of APWeb 2016, and Program Committee for over 20 top-tier conferences including SIGMOD, PVLDB, ICDE, KDD, IJCAI, AAAI, WWW, etc. He is the editor of the Journal of Distributed and Parallel Databases (DPD) and the journal of Data & Knowledge Engineering (DKE), the guest editor for the Journal of WWW, Geoinformatica and Frontier of Computer Science. He has published over 180 peer-reviewed papers in top-tier conferences and journals in the area of Big Data Management. He is an IEEE senior member.

Title: Shift-aware Human Mobility Recovery with Graph Neural Network
Abstract: Human mobility recovery is of great importance for a wide range of location-based services. However, recovering human mobility is not trivial because of three challenges: 1) complex transition patterns among locations; 2) multi-level periodicity and shifting periodicity of human mobility; 3) sparsity of the collected trajectory data. In this talk, I will introduce our recent study in this direction, PeriodicMove, a neural attention model based on graph neural network for human mobility recovery from lengthy and sparse trajectories. PeriodicMove, first constructs a directed graph for each trajectory and captures complex location transition patterns using graph neural network. Then, attention mechanisms are designed which capture multi-level periodicity and shifting periodicity of human mobility respectively. Finally, a spatial-aware loss function is proposed to incorporate spatial proximity into the model optimization, which alleviates the data sparsity problem.