2018 International Conference on Big Data Technologies has the goal to be an annual conference for researchers, academicians and industry persons in the field of Computer Science.It will be organized in Hangzhou, China  during May 18-20, 2018. We hope that this conference will attract a large number of delegates from all over the world and will consist of very high quality technical sessions.
这是一个大数据时代,它正以一种全新的生产方式改变着世界。随着大数据分析 市场快速渗透到各行各业,哪些大数据技术是刚需? 哪些技术有极大的潜在价值? 我们诚挚邀请您参加 2018年大数据科技国际会议(ICBDT 2018),该会议于 2018年5月18-20日 在 中国·杭州 举办, 为期三天,以时下热门主题"大数据技术"为主题,期待您的到来!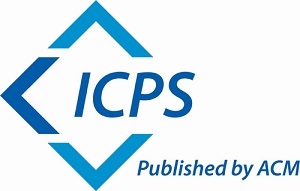 ICBDT 2018 proceedings will be published in the International Conference Proceedings Series by ACM , which will be archived in the ACM Digital Library , and indexed by EI Compendex   and Scopus and submitted to be reviewed by Thomson Reuters Conference Proceedings Citation Index (ISI Web of Science)
ICBDT 2018 Conference Proceedings ISBN: 978-1-4503-6427-0
会议收录的文章将以ICBDT 2018 论文集形式出版, 并提交至ACM数据库收录,被 EI Compendex 和 Scopus 检索, 文章作者将被邀请参会展示研究报告。
ICBDT 2018 has been listed in Sciencemeeting Online, which is administrated by Ministry of Education of the People's Republic of China. (Click)
ICBDT 2018目前已经进入由中国教育部主管的中国学术会议在线会议列表
Due to the explosive evolution of Information Technology and Computer Science, we have entered in the Big Data Age, and this is really a scientific revolution, not just a fashion. As always, the technological aspects evolve faster than the scientific community mentality. Transforming Big Data into Big Knowledge and developing a new kind of Knowledge-Based Systems require new visions and approaches.
It will help You to :
· Get greater understanding of Big Data Technologies

· Gain deeper insights on Big Data use cases across various domains and industries

· Unravel new possibilities by using Big Data to support your academic & research work